Episodes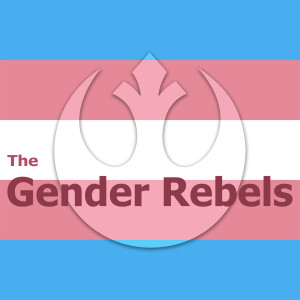 Thursday Apr 11, 2019
Thursday Apr 11, 2019
In this episode we tackle the twisted world of Celebrity Transgender Conspiracy believers. Are Hollywood studios, the CIA, and many of our favorite stars actually involved in a widespread Satanic plot to poison minds with secret transgender operatives? Was Taylor Swift assigned male at birth? Is Dwayne "The Rock" Johnson actually a transman? Fear not, the Gender Rebels are on the case. 
Check out our video on the Celebrity Transgender Conspiracy. And if you'd like you can read about that time Scarlett Johansson was going to play a transman. And also check out all the end of the world goodness of the Book of Revelation and the Book of Daniel (the four headed, four winged leopard monster can be found in Daniel 7:6). 
Support us on Patreon to help us keep making great content, and to get some cool rewards—like drinks with us at Stonewall Inn!
Check out our website for our latest episodes!  And watch the brand new Gender Rebels TV Youtube Channel! 
Like us on  FaceBook so we can haunt your feed. 
Faith's book, American Transgirl, available now!
Music by one of our favorite bands, the super cool, all-female punk band Jasper the Colossal. Download their new album "Take Your Time" and all their tracks on iTunes.