Episodes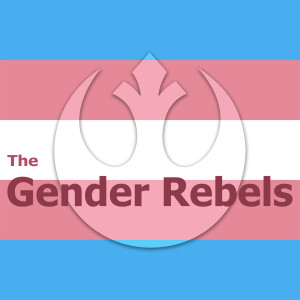 Thursday Nov 22, 2018
Thursday Nov 22, 2018
No one likes to be misgendered. But what point do you stop being patient with people?  In episode we answer a listener question from James who asks "When does the grace period end? I've come out as trans to everyone in my life at this point, but there are a few who still aren't getting it. They use the wrong pronouns, name, and never apologize. It's been several months now and these 'problem people' are unavoidable. They're at my work. In my family. And even a roommate. How many times do you kindly correct someone before you're allowed to lose your patience?"
Support us on Patreon to help us keep making great content, and to get some cool rewards—like drinks with us at Stonewall Inn!
Check out our website for our latest episodes!  And watch the brand new Gender Rebels TV Youtube Channel! 
Like us on  FaceBook so we can haunt your feed. 
Faith's book, American Transgirl, available now!
Music by one of our favorite bands, the super cool, all-female punk band Jasper the Colossal. Download their new album "Take Your Time" and all their tracks on iTunes.