Episodes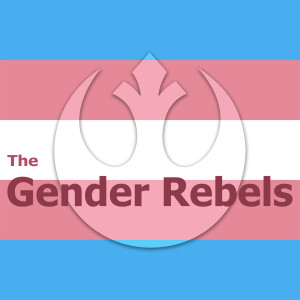 Thursday Feb 21, 2019
Thursday Feb 21, 2019


TW: Discussion of suicide.
.
.
.
LGBTQ people often have to deal with rejection, despair, or loneliness. Sometimes that can lead to a particularly dark place. In this episode we look at the story of transgender girl Leelah Alcorn who, after coming out to her religious parents, faced rejection, isolation, and abuse that led her to take her own life at the young age of 17. 
If you or someone you know may be at risk of suicide, call the National Suicide Prevention Lifeline at 1-800-273-8255. If you're a young LGBTQ person and need to talk to someone, call The Trevor Project's 24-hour crisis hotline for youth at 1-866-488-7386. If you are a transgender person of any age, call the Trans Lifeline at 877-565-8860.
Other Resources: 
Center Link: The Community of LGBT Centers: YouthLink 
International Associate for Suicide Prevention
Suicide Prevention Resource Center: Suicide Risk and Prevention for LGBT Youth 
Soulforce. "The purpose of Soulforce is freedom for lesbian, gay, bisexual, and transgender people from religious and political oppression through the practice of relentless nonviolent resistance."
Links: 
Human Rights Campaign's article "The Lies & Dangers of Reparative Therapy."
Article about suicide regret. 

Some info on the Inquisition and the Tuskegee Syphilis Experiments. 
Support us on Patreon to help us keep making great content, and to get some cool rewards—like drinks with us at Stonewall Inn!
Check out our website for our latest episodes!  And watch the brand new Gender Rebels TV Youtube Channel! 
Like us on  FaceBook so we can haunt your feed. 
Faith's book, American Transgirl, available now!
Music by one of our favorite bands, the super cool, all-female punk band Jasper the Colossal. Download their new album "Take Your Time" and all their tracks on iTunes.