Episodes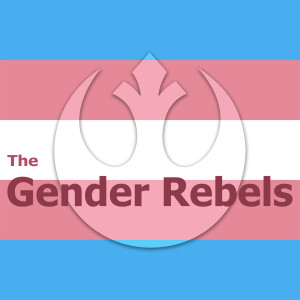 Thursday Oct 18, 2018
Thursday Oct 18, 2018
Listener Vanessa is asking the hard questions!  What if you used to be Gryffindor but now come up Ravenclaw? Are all transpeople automatically Gryffindor? What is the Sorting Hat's actual methodology of personality assessment? Is the Sorting Hat clairvoyant? And the name "Hogwarts School of Witchcraft and Wizardry" is so binary. What do enbies do?

Be sure to also check out Faith's piece Being Transgender at Hogwarts. 
Get sorted at Pottermore. (They make you login first, but it's quick.)
Support us on Patreon to help us keep making great content, and to get some cool rewards—like drinks with us at Stonewall Inn!
Check out our website for our latest episodes!  And watch the brand new Gender Rebels TV Youtube Channel! 
Like us on  FaceBook so we can haunt your feed. 
Faith's book, American Transgirl, available now!
Music by one of our favorite bands, the super cool, all-female punk band Jasper the Colossal. Download their new album "Take Your Time" and all their tracks on iTunes.