Episodes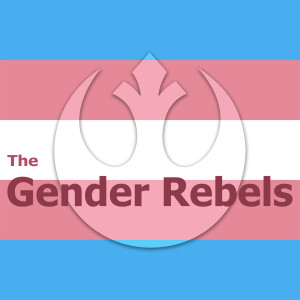 Thursday Feb 07, 2019
Thursday Feb 07, 2019
Does being transgender mean you have to accept binary gender roles? In this episode we answer two different listener questions. Hanna writes "How does one know what to change when transitioning? This seems related to the pressure everyone feels on some level to embody the vague collective ideals of one's multiple social roles (gender or otherwise), but trans people have extra baggage from another role they inhabited before choosing to live a different one. How have you navigated this in your transition? Is there anything you started doing differently after transitioning only to realize it didn't really feel like you?" Riley writes "Do you think society puts unfair pressure on binary trans folx to uphold gender stereotypes, for fear of the perception that you're not putting enough effort into your gender presentation?"
And if you didn't grow up reading Mad Magazine, be sure and check out the comedy of Dick DeBartolo, who helped shape Faith's sense of humor. 
Support us on Patreon to help us keep making great content, and to get some cool rewards—like drinks with us at Stonewall Inn!
Check out our website for our latest episodes!  And watch the brand new Gender Rebels TV Youtube Channel! 
Like us on  FaceBook so we can haunt your feed. 
Faith's book, American Transgirl, available now!
Music by one of our favorite bands, the super cool, all-female punk band Jasper the Colossal. Download their new album "Take Your Time" and all their tracks on iTunes.