Episodes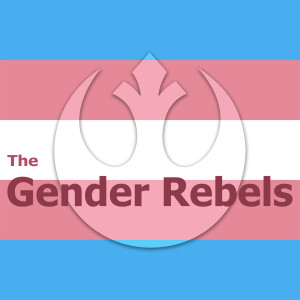 Thursday Mar 21, 2019
Thursday Mar 21, 2019
Being transgender isn't always easy. And that's just on land! What about on a boat? In this episode we answer a listener question from Jeff who writes "Cruises are a super fun and generally safe way to be your true self without worrying about who you know might see you, or whether someone is judging you, but there are some peculiarities. Namely, getting through security when your passport's gender marker or name doesn't match your gender presentation, going ashore in a culture which may not be as educated about trans issues, dealing with cruise lines' various policies about gender expression, and of course, the bathing suit dilemma. I would sooooo love to spend a day in a bikini in the Caribbean, but I'm deeply concerned about how I'll be treated by the cruise line, the ship's staff, and how to remain safely tucked so I'm not viewed as 'the freak on the boat' people are staring at.
Be sure and check out: 
Rejected Gender Rebels Episode Ideas episode.
Industrial Thong. Our episode with lots of tips on tucking. 
Devils on the Deep Blue Sea book about the cruise industry.
A Supposedly Fun Thing I'll Never Do Again by David Foster Wallace
Tina Fey's book Bossypants.
Why cruise ships fly flags of convenience like Panama and Liberia. 

Wendover Productions' video about Maritime Law. 
Article on specialty LGBTQ cruises. 
Support us on Patreon to help us keep making great content, and to get some cool rewards—like drinks with us at Stonewall Inn!
Check out our website for our latest episodes!  And watch the brand new Gender Rebels TV Youtube Channel! 
Like us on  FaceBook so we can haunt your feed. 
Faith's book, American Transgirl, available now!
Music by one of our favorite bands, the super cool, all-female punk band Jasper the Colossal. Download their new album "Take Your Time" and all their tracks on iTunes.