Episodes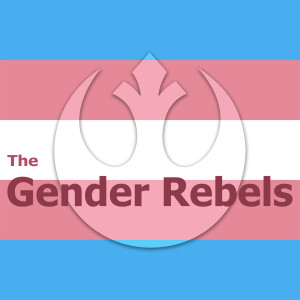 Thursday Jan 03, 2019
Thursday Jan 03, 2019
How open should you be about expressing your true gender if people aren't supportive? In this episode we answer a listener question from Quinn who writes "I'm planning on getting HRT, and I really don't want to hide it from my parents, but I think I will have to. I just don't feel comfortable with talking to them about my gender because they said they weren't ready for the change. I am going to go through with getting HRT no matter what, but should I let them know? I don't want to hide this from them, but if I tell them I don't know if they will let me go through with it, even though I am an adult and get to make my own medical decisions."
Support us on Patreon to help us keep making great content, and to get some cool rewards—like drinks with us at Stonewall Inn!
Check out our website for our latest episodes!  And watch the brand new Gender Rebels TV Youtube Channel! 
Like us on  FaceBook so we can haunt your feed. 
Faith's book, American Transgirl, available now!
Music by one of our favorite bands, the super cool, all-female punk band Jasper the Colossal. Download their new album "Take Your Time" and all their tracks on iTunes.