Episodes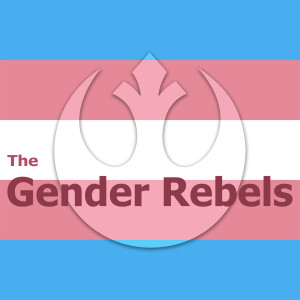 Friday Feb 15, 2019
Friday Feb 15, 2019


Who cares about passing? It's not everyone's goal and sometimes it's just a realistic goal. So how does that affect transition? This week we answer a question we got off twitter. The listener asks "I'm a transwoman and musician and podcaster and love your podcast. But I would love to have a conversation about being a transwoman that doesn't pass or care to, that deals with another side of the same situation you are in. Simply because I hear many instances that could potentially and do trigger and wish someone could interject at times to clarify. Also I'm not white and have a platform and am very visible. Could be a great talk on our podcast or yours."


Be sure and check out Faith's blog post on privilege. 
Support us on Patreon to help us keep making great content, and to get some cool rewards—like drinks with us at Stonewall Inn!
Check out our website for our latest episodes!  And watch the brand new Gender Rebels TV Youtube Channel! 
Like us on  FaceBook so we can haunt your feed. 
Faith's book, American Transgirl, available now!
Music by one of our favorite bands, the super cool, all-female punk band Jasper the Colossal. Download their new album "Take Your Time" and all their tracks on iTunes.