Episodes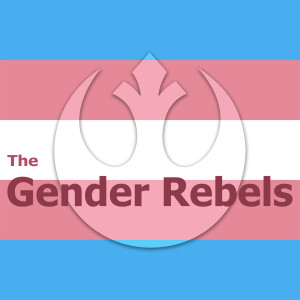 Thursday May 23, 2019
Thursday May 23, 2019
So what's up with those gender transforming Snapchat filters? Are they a blessing or a curse? In this week's episode we answer a listener question from Bridget who asks "I was wondering if you had an opinion on the new MtF and FtM Snapchat lenses. People on Twitter seem to be having a field day with them having fun. I was wondering what your thoughts were in it. Is it awesome, awful, or couldn't care less. It seems like there is a lot of ways to look at this. On one hand it's nice to get a 'helping hand' for selfies that can help your self esteem. In the other hand, I could see it as people making light of something that causes restless nights of in the trans community." 

Support us on Patreon to help us keep making great content, and to get some cool rewards—like drinks with us at Stonewall Inn!
Check out our website for our latest episodes!  And watch the brand new Gender Rebels TV Youtube Channel! 
Like us on  FaceBook so we can haunt your feed. 
Faith's book, American Transgirl, available now!
Music by one of our favorite bands, the super cool, all-female punk band Jasper the Colossal. Download their new album "Take Your Time" and all their tracks on iTunes.