Episodes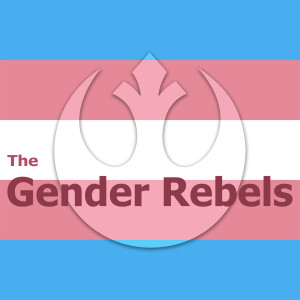 Thursday Jun 20, 2019
Thursday Jun 20, 2019
Is Taylor Swift a true ally or is she just using Pride to sell albums? In this episode we take a look at Taylor's controversial new single "You Need to Calm Down" and its related video. Is it a genuine, albeit clumsy attempt to show support for the LGBTQ community? Or is it merely a straight cis person trying to use Pride to sell more records? 

Be sure to check out the New York Times article "Is Ego Stronger than Pride?"
The Onion's "Taylor Swift Inspires Teen to Come Out as Straight Woman Needing To Be At Center of Gay Rights Narrative."
Check out Kendall Jenner's tasteless and out of touch Pepsi commercial from a couple years ago. 

Lastly, be sure and check out Taylor Swift's amazing testimony when she called out the person who sexually assaulted her. 
Support us on Patreon to help us keep making great content, and to get some cool rewards—like drinks with us at Stonewall Inn!
Check out our website for our latest episodes!  And watch the brand new Gender Rebels TV Youtube Channel! 
Like us on  FaceBook so we can haunt your feed. 
Faith's book, American Transgirl, available now!
Music by one of our favorite bands, the super cool, all-female punk band Jasper the Colossal. Download their new album "Take Your Time" and all their tracks on iTunes.