Episodes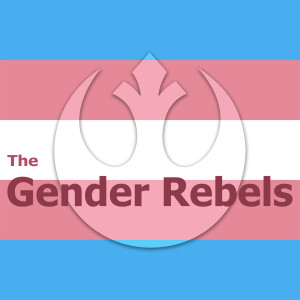 Thursday Jan 17, 2019
Thursday Jan 17, 2019
Transition is already hard. Seeing other people's amazing results can sometimes make things even harder. In this episode we answer a question from a listener who writes "I have a partner who is trans masculine and has been on HRT for a year and just got top surgery two days ago. While watching them go through their transition I have come to the realization that I too am NOT cis. I now identify as GNC or non-binary/trans. I am now struggling with extreme gender dysphoria and even worse jealousy of my partner being so far in their transition. Do you have any tips on how to not let your jealousy of your partner's growth and transition get you down about yourself or make you resent them? I want to be 100% supportive of them but I find myself being so jealous of their new chest that I can't help but to cry about my own dysphoria in return." 
Be sure and check out Maya V Henry's Instagram if you want to better understand one source of Faith's insecurity and transition envy. 

And if you'd like to help advance the horizons of human knowledge, and your a partner of a transperson, check out this research project that needs your help. 
Support us on Patreon to help us keep making great content, and to get some cool rewards—like drinks with us at Stonewall Inn!
Check out our website for our latest episodes!  And watch the brand new Gender Rebels TV Youtube Channel! 
Like us on  FaceBook so we can haunt your feed. 
Faith's book, American Transgirl, available now!
Music by one of our favorite bands, the super cool, all-female punk band Jasper the Colossal. Download their new album "Take Your Time" and all their tracks on iTunes. 
Comments
(1)
To leave or reply to comments, please download free Podbean or