Episodes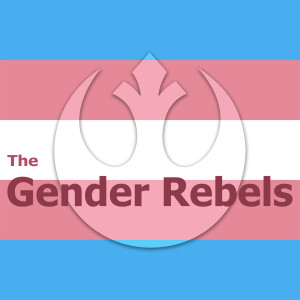 Thursday May 30, 2019
Thursday May 30, 2019
What is about crossdressing that draws some people to it? Is it a turn-on? A way to relieve gender dysphoria? Rebellion against the binary? Or something else. In this week's episode, we answer a listener's question about crossdressing and motivations. Our listener asks "What drives this feeling for me? I kind of have a hard time answering this. There have been a lot of times in my life where it has been a fetish of sorts for me and I wonder if that is attributable to the fact that it was my secret. I say this because now that I'm able to paint my toes, put on makeup once in a while, and wear some female undergarments to work, that fetish aspect has gone away. It's more just something that makes me feel good about myself. I guess I'm wondering if other crossdressers experienced their fetish transform into something more subdued when they begin to be open with people close to them. I view this as a healthy development for me." 

Support us on Patreon to help us keep making great content, and to get some cool rewards—like drinks with us at Stonewall Inn!
Check out our website for our latest episodes!  And watch the brand new Gender Rebels TV Youtube Channel! 
Like us on  FaceBook so we can haunt your feed. 
Faith's book, American Transgirl, available now!
Music by one of our favorite bands, the super cool, all-female punk band Jasper the Colossal. Download their new album "Take Your Time" and all their tracks on iTunes. 
Comments
(2)
To leave or reply to comments, please download free Podbean or
As one of your older listeners, its so liberating to hear Faith including crossdressers as part of the transgender community. Geoffrey and I have a lot in common, and at 54 I'm still a closeted dresser with a wife that's slowly coming to terms with my dressing and giving me space. Dressing has always been a bit of a kink for me, but I've never had a long extended period in my life where I could explore it beyond the fetishistic urges. I believe I also have some level of gender dysphoria.
You're confusing a bunch of terms in this one. Genderfluid is under the non binary umbrella for example. I think you're looking for the term gender non-conforming.