Episodes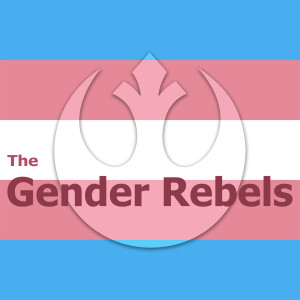 Thursday Oct 25, 2018
Thursday Oct 25, 2018
(Note: skip to 16:29 for the BEST costume for closeted/ questioning MtFs seeking last-minute ideas.) Listener Jaylah is still male-presenting, and she asks if she can use a Halloween party as an opportunity to girl up for the first time.  Her important colleagues and awesome new friends will be at the party. Or will it raise too many eyebrows? The tricky theme for the party just increases the challenge level.  We say go for it, but of course you need an awesome costume, so we give lots of good suggestions. The Gender Rebels believe in you, Jaylah!
Support us on Patreon to help us keep making great content, and to get some cool rewards—like drinks with us at Stonewall Inn!
Check out our website for our latest episodes!  And watch the brand new Gender Rebels TV Youtube Channel! 
Like us on  FaceBook so we can haunt your feed. 
Faith's book, American Transgirl, available now!
Music by one of our favorite bands, the super cool, all-female punk band Jasper the Colossal. Download their new album "Take Your Time" and all their tracks on iTunes.